My Daughter has ridden every state that I have ridden with one exception, Michigan. I had planned on heading south today and go to Obetty's for some good food but Mother Nature had other plans. There was a big storm system moving south of Columbus and meeting up with another right over Athens, the home of Obetty's.
Time to change plans! We saddle up and head north west. I have to be honest. There isn't much to see on the way or talk about. Its straight, flat, and boring riding area.
We headed west up route 20 until we got close to Toledo. Then we got on the interstate from there and headed into Michigan. This is where we got on 23 North and headed to Cabela's. I was hoping to find some boots for the kid, but that didn't work. Their selection of women's boots suck!
Here we are in the parking lot before we head in.
Once inside they have animal displays all over the place. I did get some shots of the center piece. Before you ask, no I have no idea who's kid got in the picture. LOL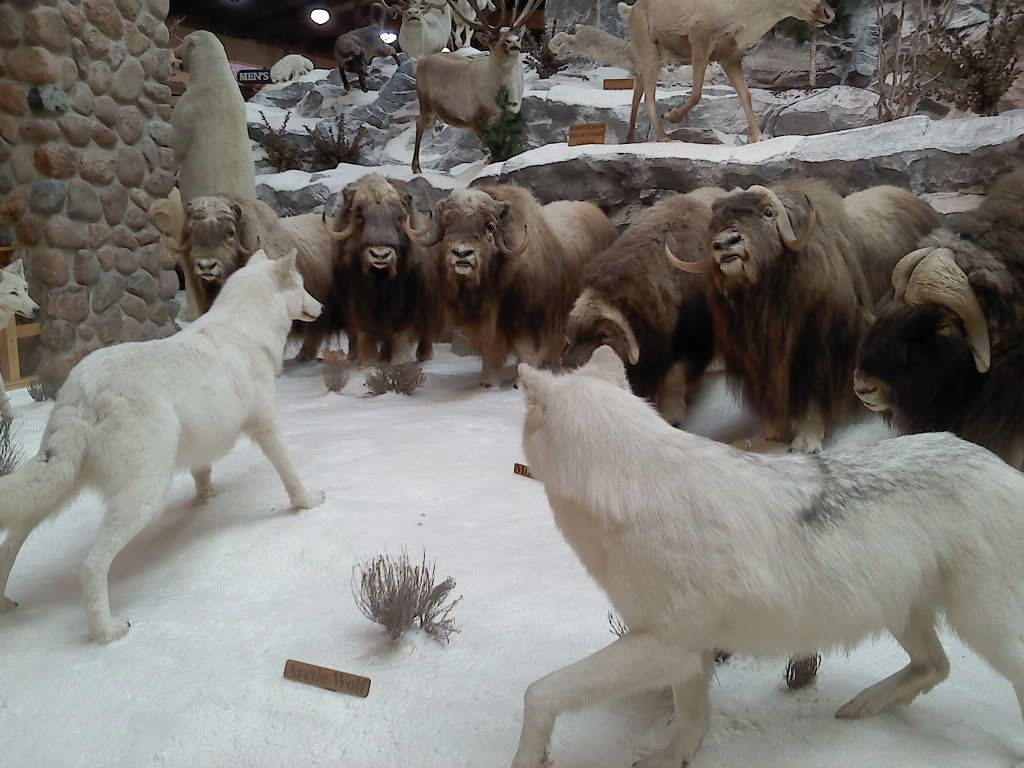 We left the store empty handed but it was a good trip. We spent the day together and now we are even on the states ridden list.
It was a good first trip on the new bike. It performed well but the seat is not a Mustang that is for sure. I can see me buying a gel pad for it. We only logged a little over 200 miles today but we both felt it. LOL Still not in the big trip shape.
But speaking of big trips have a good sized day trip planned for Saturday with Alan. Should be a good post!