On a spur of the moment today I decided to get a short ride into Beavercreek State Park. You may remember this from a previous blog entry early in the riding season. My Daughter made a day of it. At least it wasn't foggy today like last time, but it was a bit nippy! It did warm up fast though.
I did manage to get one good shot on the way today. My one set of rechargeables are toast. Not bad I did manage to get almost a year out of them. Not bad for 6 bucks.
Not really much to talk about on the trip up there. Just followed 30 to 172 back to 30. Through Lisbon and onto 7 then travel off road. Well not really but the tar and chip road is in such bad shape it really feels that way.
Here is the bridge at Beavercreek.
Shots of the river.
The small pond there.
The road leaving the park.
I think this is the court house in Lisbon but I won't swear to it. Either way its a cool building.
I also stopped by the Steel Trolley Diner while I was in Lisbon for lunch. They are pricey but the food is good.
Stopped by this lake on the way home.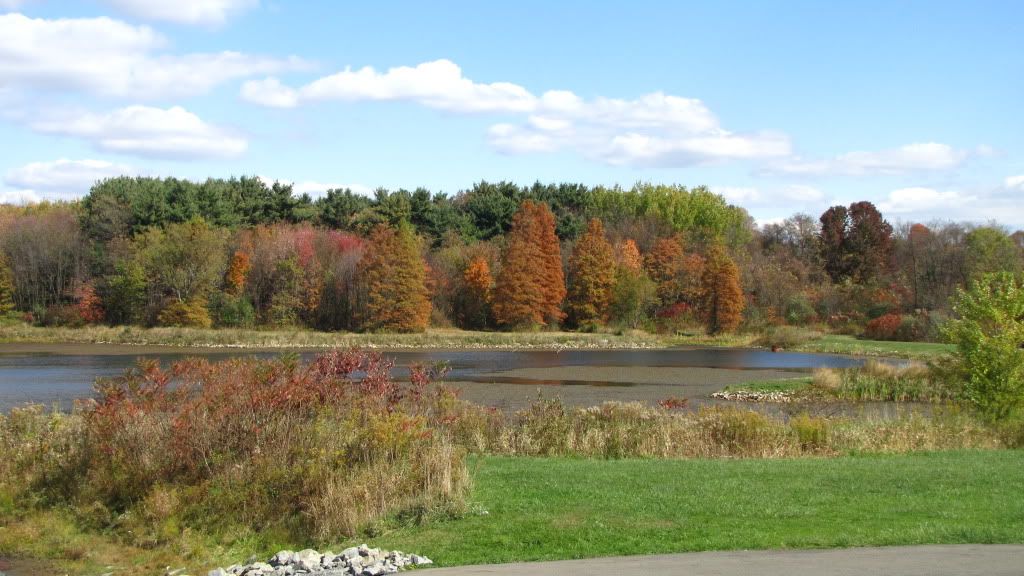 Only a little over 200 miles today but it was a great ride. I love these cool temps like this! Tomorrow I am going to go back to Babcock State Park in West Virginia. The colors should be incredible!!!!