Today I am finally going to make it to Babcock State Park. I have seen pictures and heard accounts of how nice it is. Its supposed to be a beautiful day so here we go. According to my mapping software its 300 miles one way. So it will be a long day.
I got up a little after 4am with a 5am departure time. I left just a little after 5. I took 250 east to I77 south like normal for my WV trips. Made it to Marietta in about 7:30 and made my first fuel stop. The sun was finally up and the temps starting to rise.
Made my way across the river into WV.
Traffic was heavier than usual, but then again I am on a weekday and not a weekend like normal when I come this way. Cops were pretty heavy too. I maintained the 70mphs speed limit so I had no worries. It's amazing though just how many people I passed by just doing the speed limit. I love this cruise control!!
Turned off on 60 east and made a slow journey to Kanawha Falls for breakfast. There were a lot of slow drivers on the road today! Took some pictures and ate my breakfast I brought with me.
Stopped at the Sunoco to top off the fuel tank and make my own pit stop. Got to talking to a couple gentlemen that were there on thier 4 wheelers. While there a local cop setup shop looking for speeders. In all my times thru Gauley Bridge this is the first time I saw a cop.
Back on the road I pulled off at Cathedral Falls. To my shock there was absolutely no water! Last time here it was the heaviest I had ever seen. As a matter of fact I had a picture printed out I took and its on my living room wall now.
Back on the road enjoying the twisties and my new tires. These Pirelli's seem to hold the road better than my Metslers did. They aren't as smooth though.
After a mandatory stop at Hawks Nest for pictures I am now heading for 41 South to make it to Babcock.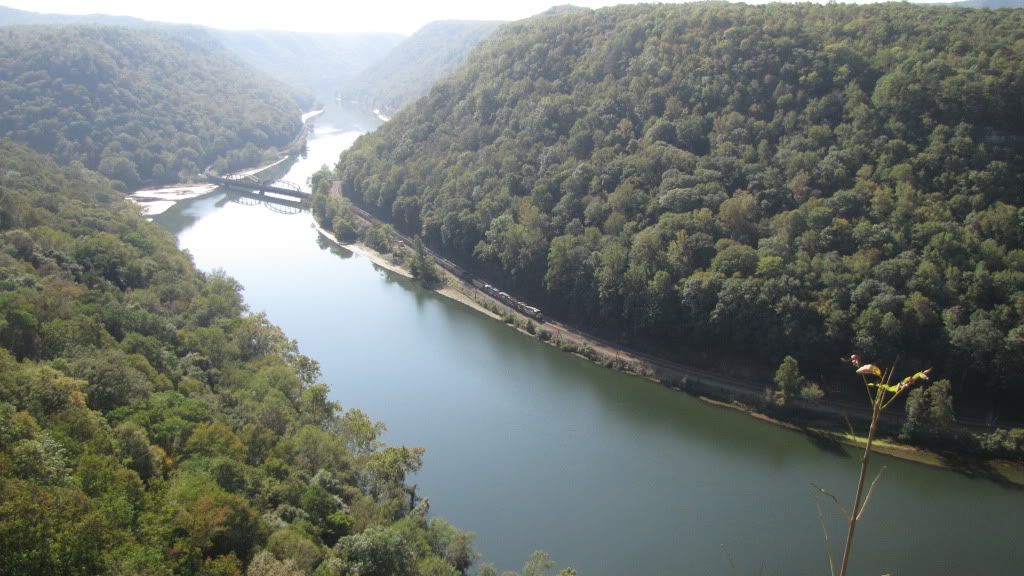 I made it to Babcock State Park just before noon. So 300 miles with stops in just under 7 hours. Not bad.
The mill and other scenery at the park.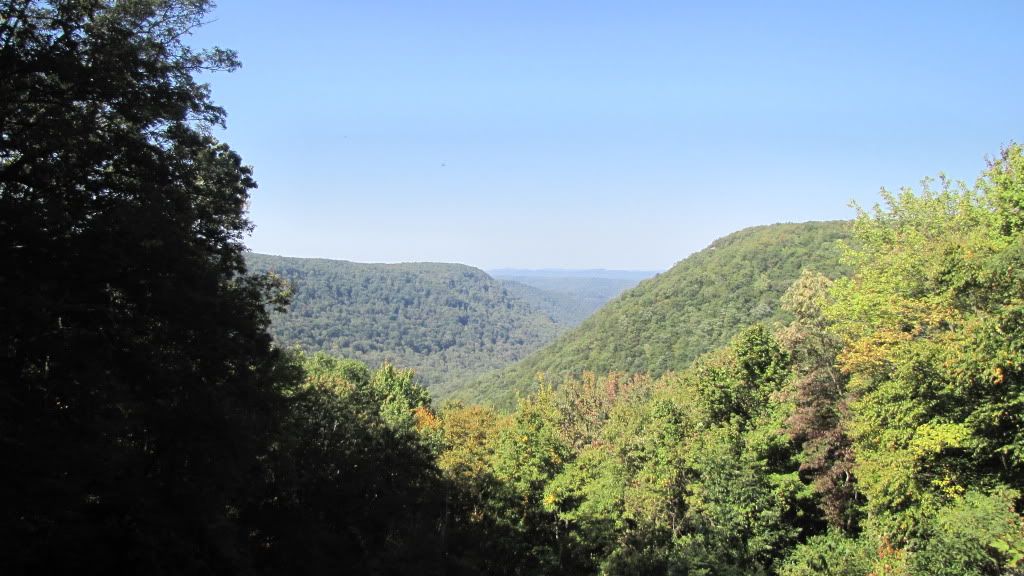 Now for the journey home. I decided to take 41 North and see where I end up. I ended up in Summerville on St Rt19. Found a nice place to pull off for lunch.
From here I decided to hit the go home button on the GPS and see where it would lead me. It took me up 19 to I79 to && north and home. All in all I did 645 miles in about 13 hours. Fast trip yeah, but I needed it. Hadn't been out in a month! Hopefully make it back down that way when the leave change colors.