Well after almost a month of not being able to ride thanks the incompetence of Mid Ohio Honda's Motorcycle technicians. I go in with a simple failed stator and it takes 2 trips and me doing the troubleshooting in order to get the bike fixed. The only reason I let them work on it was it was covered under my extended warranty.
Now that I am back on two wheels Elaine and I make plans to ride the coast of Lake Erie and check out some lighthouses. We made plans to meet at the IHOP in Akron and have a nice breakfast before we hit the road.
I wake the kid up a little after 6am and ask her if she's going. Once I said IHOP she "hopped" outta bed and was ready to go.
We ran into Ashland first to get a little cash out of the ATM and then get on 71 North to 76. Heading into Ashland we were greeted with a nice sunrise.
Running up 71 right before we turned east onto I76 we saw this little rainbow. I was hoping it was a good sign for the day. There was the chance of rain latter on in the day and I didn't want to see any rain!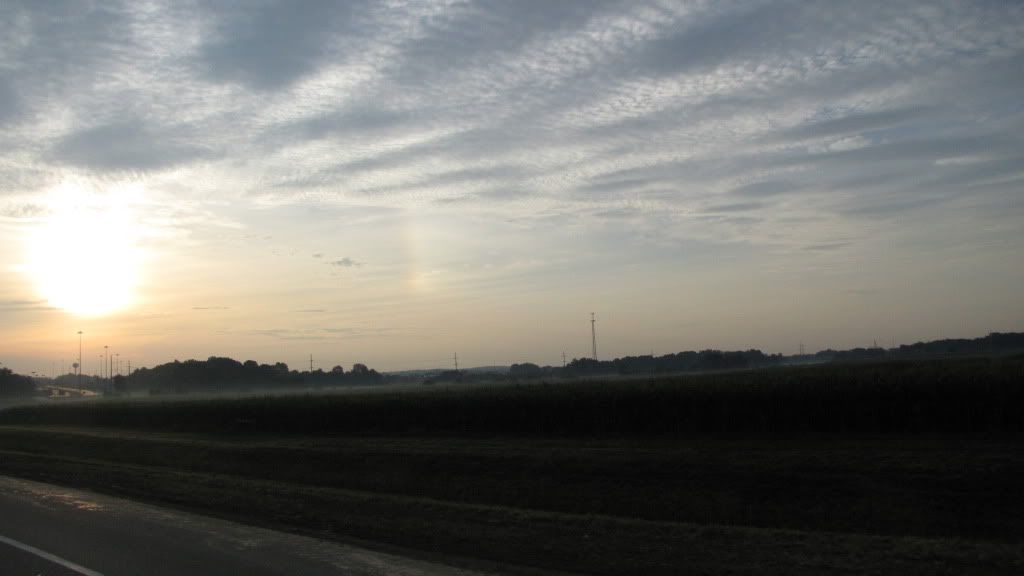 We met Elaine and for the first time ever she beat us there. But in our defense we were still early and IHOP is very near to her home.
After a nice breakfast we headed to our first lighthouse of the day in Fairport Harbor. We stayed on the back roads most of they way up there to enjoy the day a little better.
We arrived in Fairport nice and dry and made good time. Unfortunately it was closed so we couldn't go inside the museum or into the light house. All we could do was get some pictures.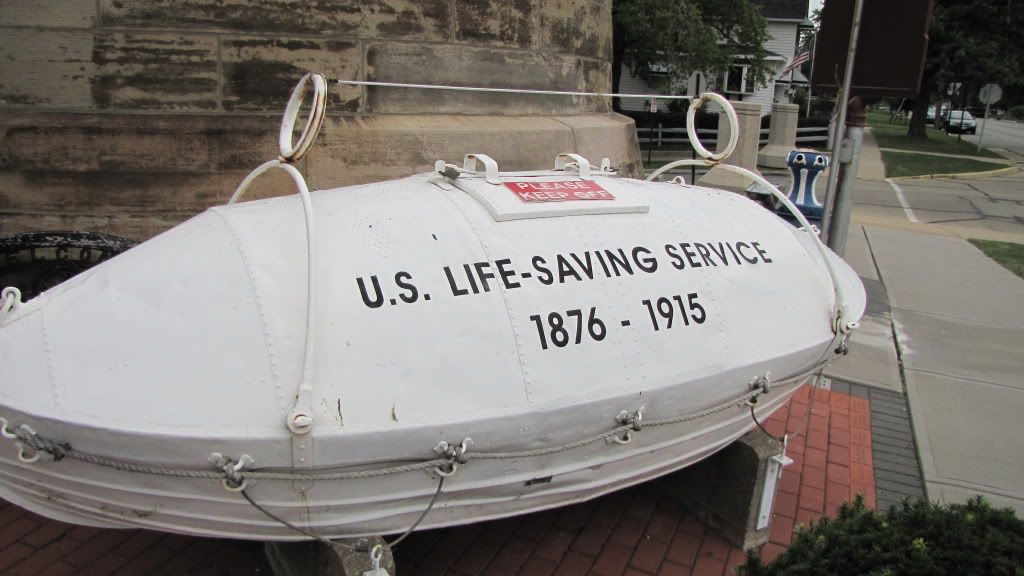 We left Fairport and decided to follow the Coastal Route to Vermilion to some more lighthouses. I can say one thing. They could have marked the trail a little better. There were spots where it was up to an educated guess. Most of the time we made good choices.
Here is Elaine taking the lead once we decided on what route to follow.
We even got to see a little wild life on our trip.
Cruising along we saw a couple signs that said "Boulevard of 500 Flags". Neither of us knew what it was talking about, until we came across it.
So we pulled off to check it out. All the flags had a Veteran's name and service attached to it. They also had flags from all branches of the Military too. Of course I couldn't pass up the photo op with the bike and Navy flag!
They had memorials of all kinds there. Including some from the Twin Towers from New York City. Then we happened to see the tree planted in memory of the Desert Storm Vets of which I happen to be one.
Following along the coastal road some more we just stumbled into Gordon park. They had some really cool stone bridges. Just so happened we were real close to Elaine's old stomping grounds as a kid.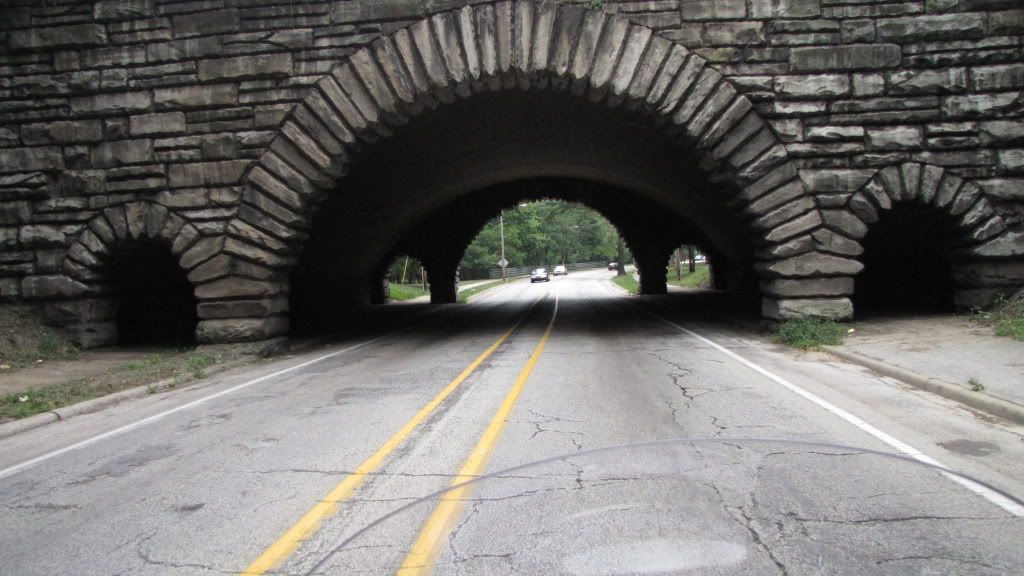 We were looking for some place for lunch when it started to sprinkle on us. We stopped under some trees to don the rain gear. I brought some of my extra for Elaine just in case. Good thing I did.
We found a Subway for lunch to wait out what we thought was just going to be a light passing rain. Afterall it was only supposed to be a 30 percent chance of rain. After an hour of rain we decided to continue on. We just barely got back on the road and it opened up on us.
We found a Shell Station to hide out in for a bit. At this point we called it a day and started our trek back home.
I escorted Elaine most of the way to her home stopping many times under many bridges so she could clear off her glasses. She didn't bring her full face helmet and the rain was just horrible at times.
Thankfully she made it back home soaked, but safe and sound. Savannah and I weren't soaked but we were wet and made it home safely too.
I still managed to rack up 300 miles on this day. The worst rain I had ever ridden in to date. Now should I got on the Old Man's Cave ride tomorrow? We'll see.