Its finally here a much anticipated vacation on the bike with my Daughter. I have been looking forward to this all winter and spring. I was even counting down the hours at work this weekend.
I got up about 20 after 5 this morning to get the last minute things done. Like drink my coffee. LOL Got the bike packed up. Woke the kid up at 6am.
I was watching the weather because we were supposed to get rain. The radar made it look like everything was just south of my intended route. So that was promising.
Right before we left.
We got on the bike about 6:30am and headed north. 3 miles later it started raining. Not just a light rain, no. It was heavy. It rained all the way until we got gas 30 miles later. I had to keep the tank covered even though I was under an awning to make sure no rain got in the tank. We hung out for a few minutes and it eased up some. So we left the gas station.
Then I started to realize that my four year old jacket was letting me get wet. Guess its not water proof any more. Then on top of it all the new gloves I bought that were supposed to be water proof aren't either.
But it kept on raining. We stayed in the rain until we got into Pennsylvania. Then it finally eased up and quit. We pulled off in the first rest stop to dry off a little.
The rain was supposed to be moving off to the south, but as I was watching the clouds move north I knew we were in trouble for the day. At least Savannah's rain gear worked.
We managed to make almost 100 miles on the interstate dry. But a few miles before we got to 144 it started to rain again and hard this time. We got off the interstate and found a place to pull off for a bit.
We pulled out once it let up a little and started our trek north on 144. This road was awesome. The scenery was incredible and the road was in really good shape.
We started to finally get some clearing and could start to dry out a little. What a relief!
With the rain gone but sky's still looking threatening we found some scenic places to stop.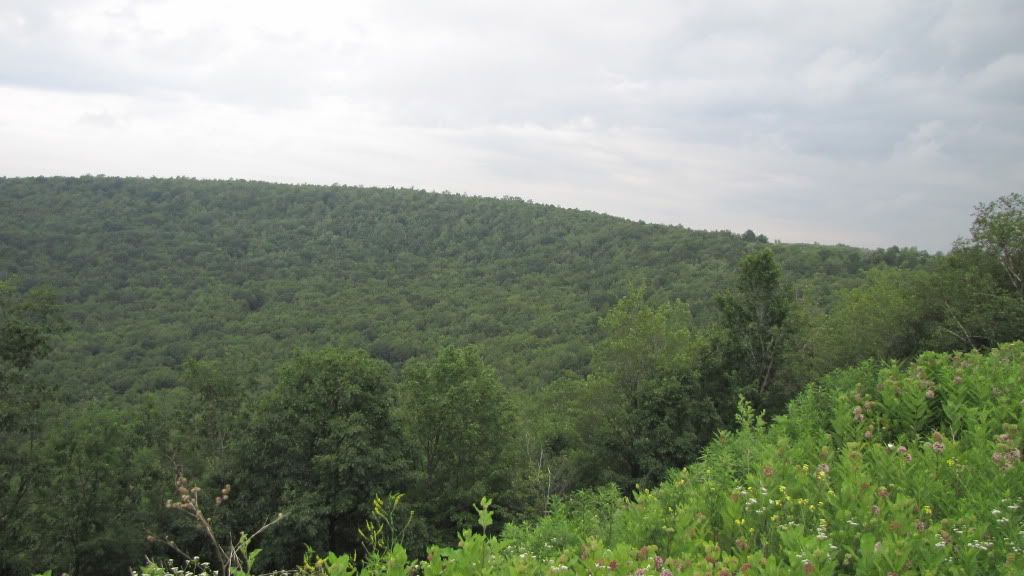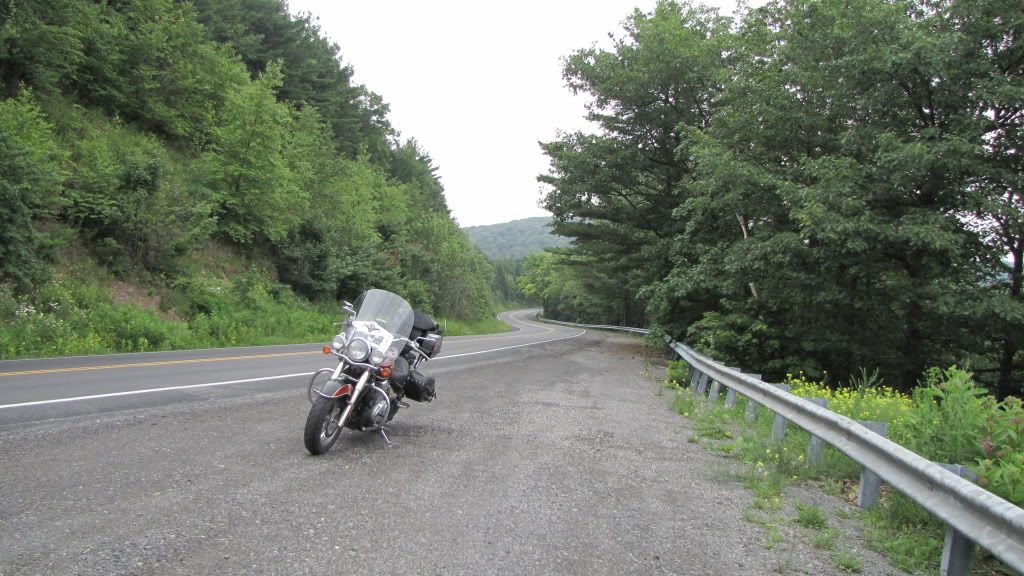 The one down side to the road was there really wasn't any place to stop and eat. We finally found a little shack to stop and get a bite to eat.
The people inside were real nice and chatty. They asked about us and our trip and we had a good time chatting while we had lunch.
Back on the road we continued north on 144 and were really enjoying the trip now that the weather was cooperating.
Thought about stopping for the day at this motel. LOL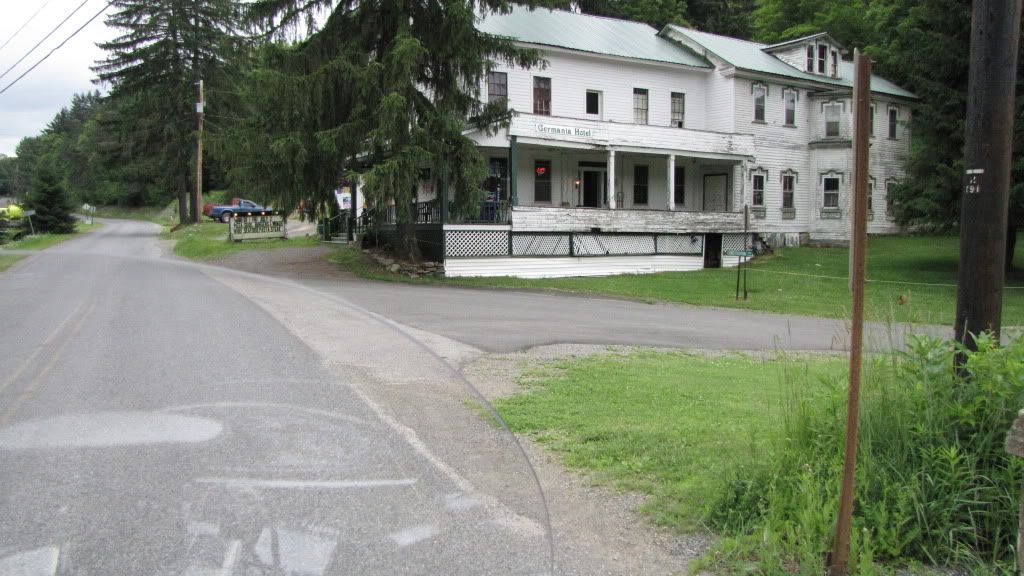 We made it to route 6 and headed a little more easterly now and followed it to 287 north. Right after we got on 287 I saw some trains off to our right so I had to hit the brakes and turn to see them.
At this point we are almost to Elmira New York for our first stop. We got on 15 north to I68 and that got us to our first motel.
At least my coat was dry now. We got 400 miles in today. Tomorrow we head to the PA Grand Canyon and then to the south side of the Adorondacks.