I do have a good reason for it though. As of today 10-11-15 I barely have 5K miles on the bike this season.
The biggest reasons are 2 fold. One I have been working like a mad man on getting some more remodeling done on my house. The other reason is we are very slow at work and I don't have the opportunity to work any over time and this is the money I use for my trips and rides in general. The bills have to come first ya know. lol
I am not quite done with the kitchen yet but I have went from this: The day I bought it.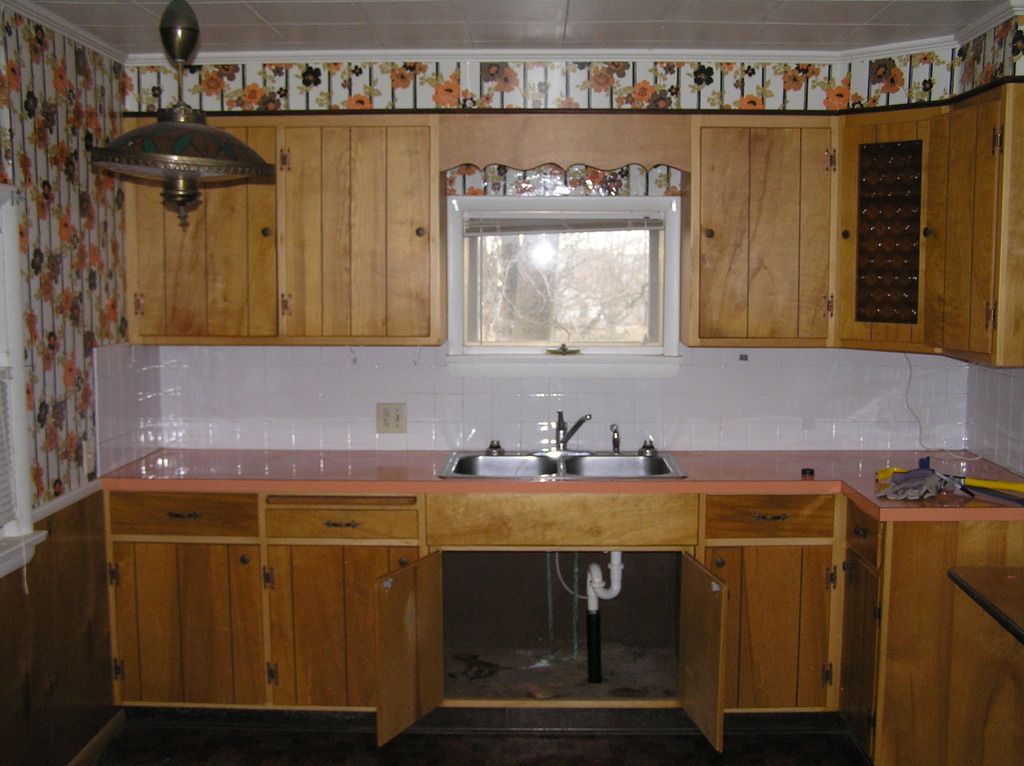 Now I am here: Well actually I have all the drawers and faucet in so its now usable. This picture was taken as soon as the counter guys left.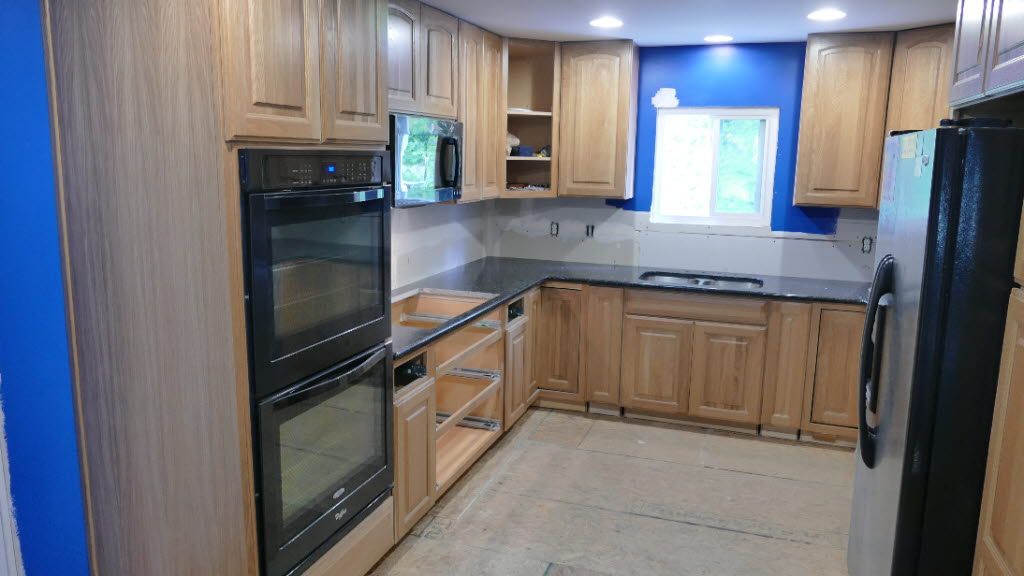 I have been at a bathroom remodel too. I have been a busy boy... lol Its far from done too, but usable.
I did, however, play hooky from work this week and took a day trip to southern Ohio. I had intended on visiting the Moonville Tunnel. It's supposed to be haunted, but I couldn't find it. The directions I had were wrong. Cool thing though I got to go up and down a dirt road a few times looking. LOL Below are some pictures I took while at Conkle's Hollow. Then on to Obetty's for a couple dogs. Not much to say on the day other than the eye candy at Obetty's was VERY nice!!
I got there just minutes after sunrise. I was hoping to catch some good wildlife and sun rise photos. I don't think I did too bad.
There was a lot larger flock over head just as I was getting there.
I don't know why but something about this tree I really liked.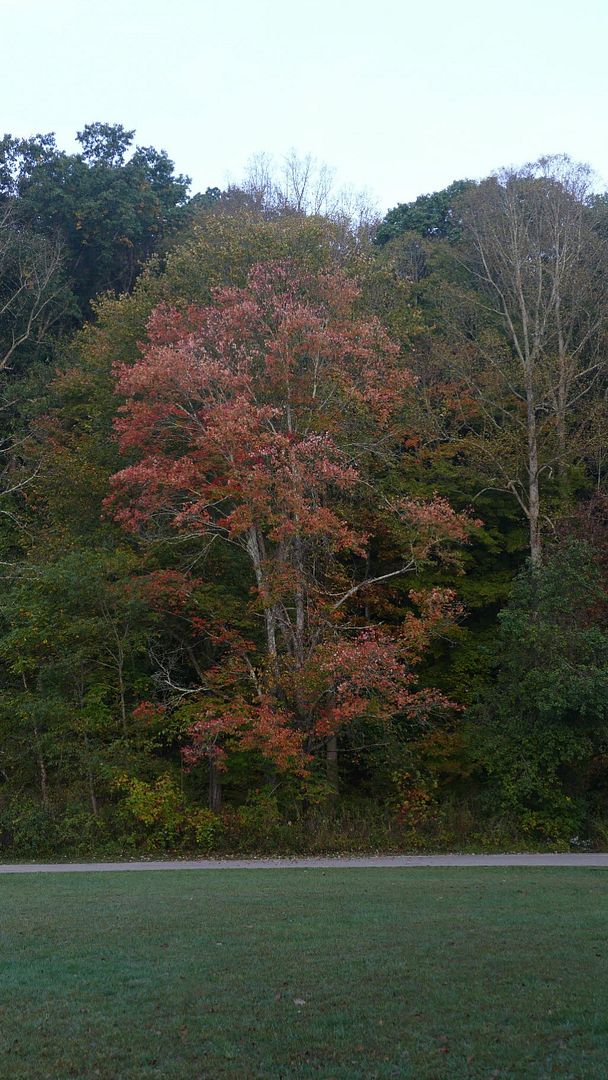 Too bad I am still figuring out the new camera. Near that tree was a hawk on some prey. The pictures didn't turn out at all!
But slowly I crept, inch by inch, being very neaky. Hoping to catch someone, or anyone for that matter, unawares.
Funny thing is... They saw me first. lol
Squirrels all over the place this day. This one was pretty mad at me. He kept shaking his tail at me.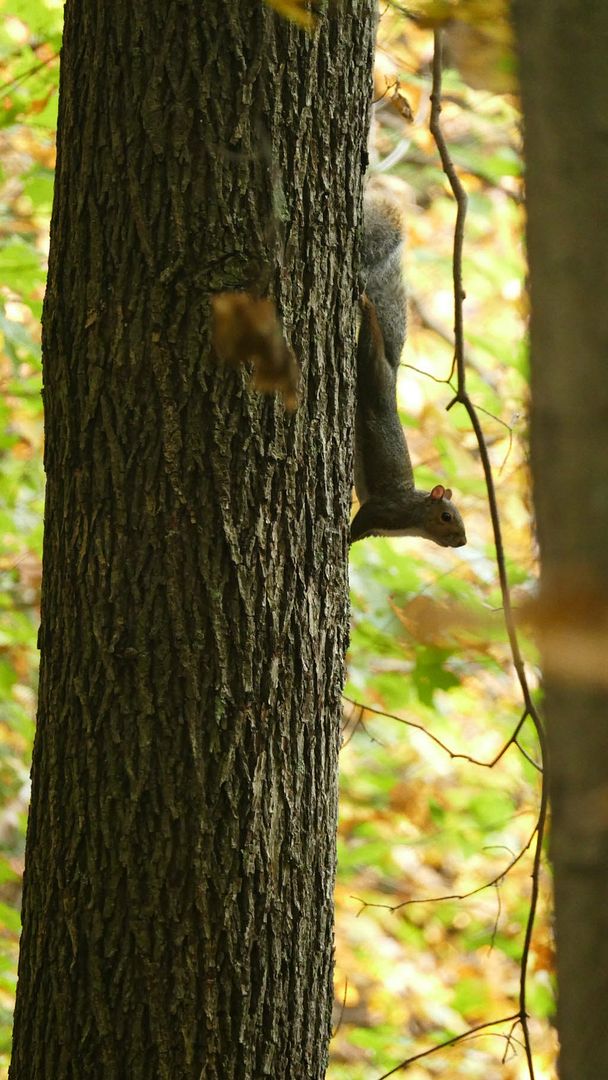 I spent so long trying to get a couple good shots of the 2 deer that I didn't really get any good sunrise shots, but this one is ok.
Then here is the valley looking back toward the west.
Not much to tell after this other than what was already posted up top of this entry. Next weekend, weather permitting, a small group of us are heading to West Virginia for a 3 day ride!! Should be close to 50K on the bike when its done.