Where in the heck is Ohiopyle State Park? Isn't it obivious? Its in Pennsylvania. This State Park was on the list of things to do last time I was in the area but we were running out of time that day so it got nixed off the list. We had one nice day this week so I had to take advantage of it and hit the road.
I took the interstate to make some time and get to West Virginia and then to Pennsylvania. I got on US250 and took it south for a ways
Hard to tell where Wheeling ends and the other small towns begin, but here's a shot back over the river to Ohio.
Thought this old bridge was cool looking.
250 can be a great road but in this area its in bad shape. Plus the traffic for whatever reason was real heavy when I came through. The nice thing is the temperature is rising fast! I started out in the upper 30's and now I am already in the 50's and its only 9am.
I follow 250 out of town and find myself on route 891 east. Another great twistied road if it wasn't for the traffic. This takes me to 40 east.
Here's a shot of the typical car I had to deal with on these roads. They are on the brakes more than off. Hard to enjoy the twisties when you can't touch the throttle.
As 40 turns to 21 I am getting close to my destination now. Looking off in the distance I see something white up in the hills. Is that snow?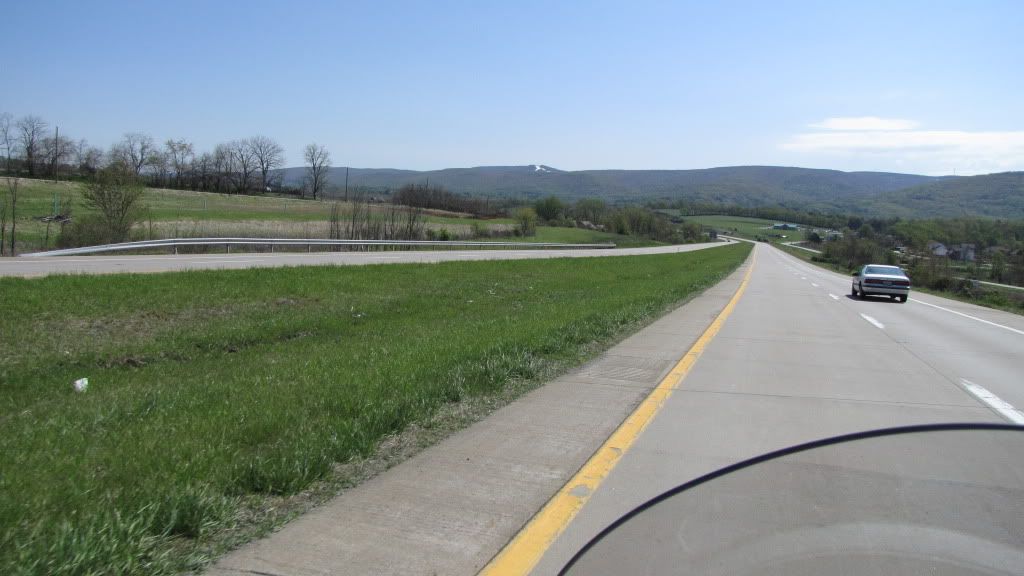 As I get closer to the park it is snow. I forgot they got a nice snow storm last week. Looks like they still have some left. Better them than us! Once in the park there is plenty to see. There are a couple different waterfall and some nice scenery. Its not a place where you want to go fast. The roads are steep with very tight corners. Plus while I was there there was still a lot of gravel on the roads from the recent snow fall. Here's some shots of the area.